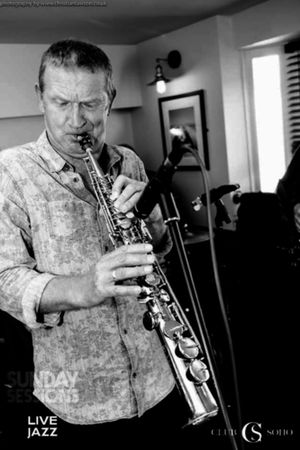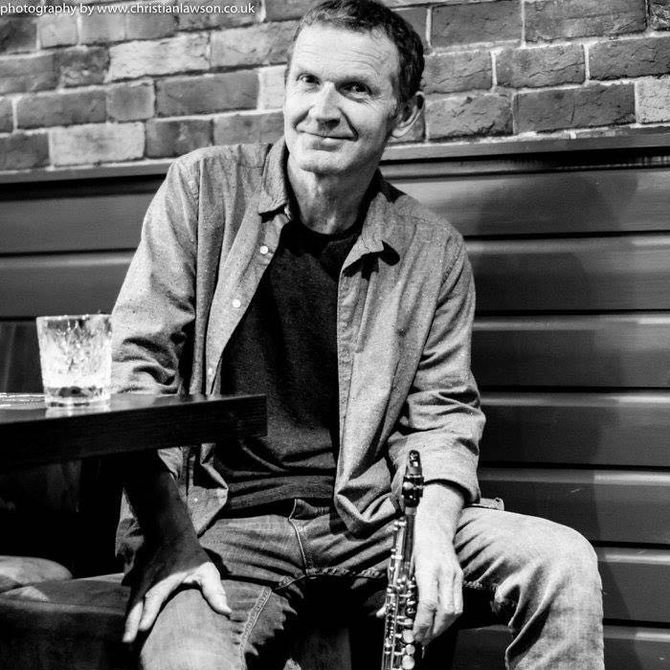 How did I get here
(and where is "here" anyway?)
My interest as a musician has always been in the music made by creative improvising musicians working together. Throughout the 90s most of my work as a saxophonist/composer tried to explore what would happen if you tried to contain the freedom of creative musicians within different organisational frameworks. I like spontaneous improvisation when it works, but I wanted to learn to handle structure because I felt some structure seemed to be important. What could be achieved with varying amounts of written material to adhere to, improvise upon or even ignore altogether? For me this became the key to unlocking all the interesting stuff. Although some of my subsequent music turned out to be quite abstract, most groups I assembled or played with possessed an energy, a harmonic and rhythmic content and a musical philosophy which would probably be best described as free jazz.
During this period I worked a lot with virtuoso pianist John Law. My first quartet with him, Paul Rogers (or Tim Wells) and Mark Sanders worked extensively in the UK and Europe. Highlights included the Berlin FMP festival, UK festivals, several Arts Council tours and the 1993 Contemporary Music Network (CMN) tour of the UK with The Bill Frisell Band.
I also worked with violinists Phil Wachsmann and Aleks Kolkowski, trombonist Mark Boukouya, bassists John Edwards and Marcio Mattos, drummers Paul Clarvis and Gerry Hemingway, cellist Stan Adler, violist Cathy Stevens and many more great musicians.
In 2009, after a break from organising and touring for a number of years, I returned to writing small group jazz. Compared to my earlier projects though, this music was significantly different. Now there was considerably less abstraction in the music, and less left to chance. The music had much clearer harmonic structures to follow, more defined rhythmic ideas and a greater emphasis on melodic themes. There were minimalist motifs and repeating figures. There were bass lines and extended grooves. This new music was undoubtedly more accessible to more people, but what I hoped still persisted was an exploratory verve, and uncompromising edge and a desire to avoid the obvious. The Jon Lloyd Quintet featured John Law, Asaf Sirkis, Tom Farmer (and Rodney Teague) and Rob Palmer. Most subsequent projects have followed this more European contemporary jazz aesthetic.
2022 was a creative year for me, with much more personal time for music and some great projects to inspire. "Renaissance" with John Law reminded me of the beauty of stillness and relatively static harmony. I have played a lot with the great guitarist Dave Marchant, exploring the music of some of the great European Jazz writers - John Taylor, Garbarek, Jarrett, Surman, Wheeler. And listening! The scene is now rich with melodic interpreters of this music - Andy Sheppard, Trygve Seim, Marcin Wasilewski, Mats Eilertsen, Kristjan Randalu, Mette Henriette...
In 2023 I have started the new Jon Lloyd Quartet. This European Contemporary jazz group plays my compositions, and features a stellar line up of pianist John Law, bassist Nick Pini and drummer Alex Goodyear. Our first recording "Earth Songs" is coming out on Ubuntu in February 2024 and we are touring extensively.
In addition, John Law and I have begun "Naissance", a duo project playing delicate contemporary European jazz/ classical/ world music fusion.
This is quite a year for me, and I am delighted to express so much new music!
– Jon Lloyd